Call us now: +44 (0)7792 967747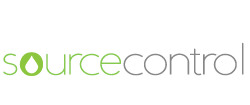 From enterprise systems and e-commerce, to bespoke design and functionality or even basic webpages and blogs. We build fast, secure and scalable websites that will grow with you.
Drupal - Our Prefered Platform
Not only does Drupal provide an excellent framework for any website, it's completely free to use. This cuts both development time and cost while providing you with a secure investment into the future of your business.
E-commerce
With Drupal Commerce, we can help you to tap into the fastest growing retail market in Europe. Built with SEO and social marketing at its core, you'll be well placed to stand head and shoulders above the competition.
Bespoke Systems, Addons, Modules or just the odd extra
At Source Control we specialise in bespoke systems and modular development. Whatever your requirement, whether you have a new, ground-breaking idea, need a SaaS (Software as a service) solution, a new plugin for an existing website or that odd extra improvement or a bug fix, we're happy to help.
Security
With data theft and malicious attacks on the rise, it is now more important than ever to make sure that your customer and business data is safe and secure. Every website we build has security at the heart of the development process. In fact, Drupal is so secure some of the biggest websites on the net use it, including the White House, Examiner.com and The Economist.
Love what we do? What are you waiting for!