Call us now: +44 (0)7792 967747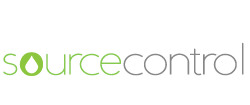 Need to stand out from your competitors? Want a website that looks great? We build responsive, mobile optimised websites, designed to get you noticed.
Twitter Bootstrap
Our theme engine of choice, Twitter Bootstrap provides an award winning platform on which to build our designs. Providing Mobile-First responsive functionality out-of-the-box, Twitter Bootstrap not only provides a great quality framework, it also cuts development time and cost allowing us to provide you with an amazing website at a great price.
Mobile-first Responsive Design
With more than 26% of all online traffic coming from smartphones and tablets by the end of Q4 2013, it is now more important than ever that websites are designed to excel in providing content to not only laptop and desktop platforms, but mobiles and tablets as well. All of our website designs are created to work seamlessly across all devices.
Ready to go
Do you already have a design? We're very happy to work with any pre existing designs a client may have, ether in implimenting these or helping to make impovements where needed throughout the process.
Premium Templates
Are you looking for a great website on a tight budget? With our experience in implementing premium themes from design houses such as Wrap Bootstrap or Theme Forest, you get the design you want for a fraction of the cost.
Love what we do? What are you waiting for!